In this issue of our newsletter I thought I would switch gears a little bit. IRC recently won the annual Customer Service Award (large business category) from the Institute of Family Owned Businesses. So, I thought, instead of giving advice on roofing issues I would take this time to recognize those folks who actually make this family a success.
We received word about three weeks prior to the awards banquet that IRC was a finalist in the competition. So, I started to think about whom, in our IRC family, needed to be recognized for this achievement. I needed to have in mind what I would say to recognize all those family members who should get credit. Of course there are many St. Hilaire's in our family business but my brother John and I also consider employees, customers and even vendors as part of our family. So whom do we thank?
The more I thought about it the more I realized that the usual people who get recognized in a successful family business are the Owner's and the staff. So I wrote down a few points:
A company that acts more like a family than a company is more likely to treat it's customers like family.
The family members who have the most impact on the customers feeling like they are part of the family are the field personnel!  Not the owners or the staff- the folks in the field that deliver solutions and work products to the customer.
In particular – in our line of work – no one person has more to do with the success of this endeavor than the foremen. Yes we have Operations Manager's and Project Manager's. Technicians and laborer's, but it's the foremen that have the most contact with the customer, and are the most likely to determine the satisfaction of the customer.
Consider that you own a commercial building, or a home for that matter, and there is a group of men working on your roof. They could be there to repair a roof leak or install a new roof. If the foreman is cordial, professional and runs his crew like a family, you will come away with the feeling that you are part of the family also!
So, without a doubt, the family members who deserve the most credit for this award are the foremen that work for IRC, without their dedication in the field we would not have an opportunity to serve so many great customers whom we like to call family.
Please email rick@ircmaine.com with any questions or comments about his article.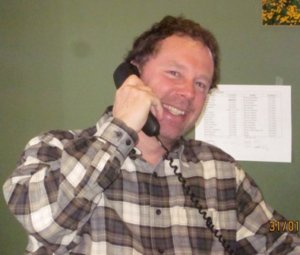 Rick St. Hilaire is the President of IRC Roof Management Services. He's been developing improved techniques and systems to enhance and lengthen the Service Life of commercial roofs and building envelope systems. He's been involved in the commercial roofing industrial for over 25 years. IRC Roof Management Services is the only company in Maine specializing in delivering these techniques and systems and is part of the IRC family of companies. Rick can be reached at rick@ircmaine.com, or you may reach him at the Lewiston, Maine office.
Employee Announcements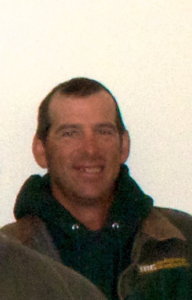 An Honorable Foreman
Charlie Baker has been working at IRC for the past 20 years. He began his roofing career at the ripe age of only 19 years old. For the last 10 years he has been an IRC Industrial Roofing & Siding Foreman. IRC is truly lucky to have such a special and experienced leader on its team. Read this article which highlights Charlie's leadership in the Bangor Arena project.
Update On Current Projects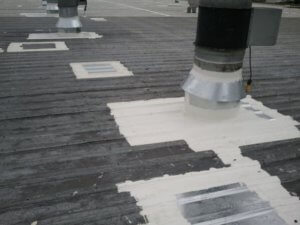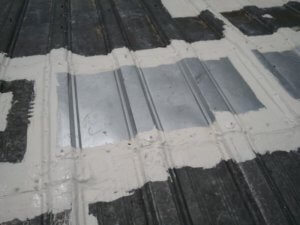 Roof Management is currently working to save the Jones and Vining roof. Their existing metal roof was the original roof, and had been patched hundreds of times. It was in very poor condition when RMS stepped in. We did a full battery of testing, and came up with an optimal solution to restore this metal roof system. This will transform the building from an old facility with many roof leaks, to a facility with a considerably brighter future. See "in progress" pictures above.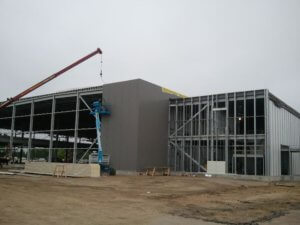 Work is underway at several of our projects this spring and summer. The photo above shows our crews installing insulated wall panels at the exciting new Molnlycke Health Care project in Brunswick.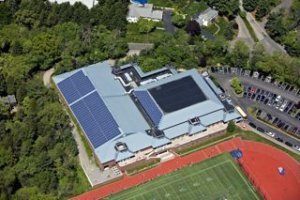 IRC Solar Roof Systems has recently completed a 186kW solar photovoltaic installation at Belmont Hill School, a private school in Belmont, Massachusetts. The 778 panel project is one of the largest school-based projects in Eastern Massachusetts and the first commercial interconnection for the Belmont Municipal Light Department. The solar panels will produce enough electricity to offset approximately 20% of the Athletic Centers annual electrical demand.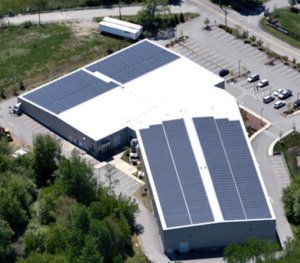 Reacting to the growing demand for a year round athletic facility that provides varied recreational opportunities, The Edge Sports Center was developed to provide a state-of-the-art recreational facility for athletes of all ages. The facility is anchored with a modern ice hockey rink, two indoor sports turf athletic fields, and a state of the art athlete training center. IRC Solar Roof Systems provided turn-key photovoltaic installation and roof services. The nearly 500kW system will provide The Edge with a significant portion of their annual energy requirements while reducing their monthly electric costs. The above picture is an "in progress" picture of this project