Winter in Maine
Winter in Maine means a lot of things to a lot of people. For those that love the outdoors, it can mean hoping for snow so they can participate in their favorite
winter activities. For others, it may mean getting ready for Christmas. For many it means dreading the costs of fuel, heating oil, snow tires, deductibles on insurance claims, food…etc. For commercial property owners it can mean thinking about the roof(s) on their buildings and wondering if it's ready for winter.
No matter where you are on that list, we should all take time to remember how fortunate we are. The gut-wrenching tragedy that occurred in the quaint town of Newtown, Connecticut has hit close to home for the majority people. It is unfathomable and impossible to make any sense out of. It reminds us that life is precious and can be ripped away from our families and loved ones in a matter of seconds. It sheds light on the fact that any complaints or worries we have seem absolutely petty.
Recently a friend sent me a link to a video on You Tube that I thought made a lot of sense. I did not verify all the numbers but all I can say is that it makes a lot of sense to me. The holiday season is ideal to reflect on our good fortune. This video reminds us what good fortune really means:
If you're anything like me, you have a tendency to complain about something almost everyday, whether it be government regulation, high taxes, employees, employers – whatever it may be. Maybe it's time to stop and smell the roses. Honor those lives lost in Connecticut and their mourning families, and those plagued with true hardships throughout the world, by appreciating all of life's gifts, and never taking anything or anyone for granted. Appreciate every precious minute with your family and friends.
"Enjoy the little things, for one day you may look back and realize they were the big things." –Robert Brault
Merry Christmas everyone!
Sincerely,
Rick St. Hilaire
IRC
O: (207) 784-4551
M: (207) 212-6830
rick@ircmaine.com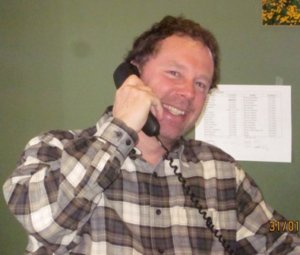 Rick St. Hilaire is the President of Roof Management Services. He's been developing improved techniques and systems to enhance and lengthen the Service Life of commercial roofs and building envelope systems. He's been involved in the commercial roofing industry for over 25 years. Roof Management Services is the only company in Maine specializing in delivering these techniques and systems and is part of the IRC family of companies. Rick can be reached at  rick@ircmaine.com, or you may reach him at the Lewiston, Maine office.
Is your roof ready to take on another Maine winter?
Here is a quick checklist you should be reviewing for Winter:
Is my roof ready for winter?
Am I prepared to deal with heavy snow load?
Am I prepared to deal with ice damming and water drainage issues?
Am I prepared to deal with emergency leaks?
Will winter conditions cause safety issues inside the building and/or outside at entrances and exits?
Please contact your IRC representative to help you develop and execute the best plan to ensure your assets are protected this winter.
Community Involvement
Christmas is a time of giving. IRC has involvement within the following organizations. Please help us support them!
____________________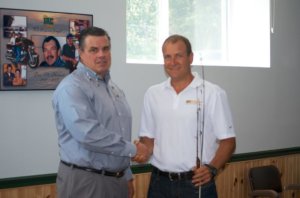 IRC recently donated fishing tackle gear to the Boys and Girls Club of Southern Maine, and is excited to contribute to the positive and healthy activities of kids of Maine that the organization advocates.
____________________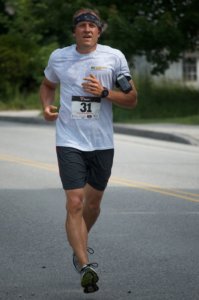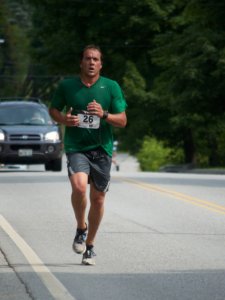 The Annual Pottle Hill Road Race is sponsored by Pathways, Inc. and benefits individuals with disabilities. Each year, IRC donates to this cause, and two of our own represented us this year, Paul Croteau and Earl St. Hilaire (below):
____________________
The Boy Scouts of America provides a program for young people that builds character, trains them in the responsibilities of participating citizenship, and develops personal fitness.
____________________
Listen is a program which teaches kids about the consequences of drugs, offer help to those already involved, and promote the benefits of healthy and drug-free living.
____________________
Project Healing Waters Fly Fishing, Inc. is dedicated to the physical and emotional rehabilitation of disabled active military service personnel and veterans through fly fishing and fly tying education and outings.
____________________
Maine Cancer Foundation is a non-profit organization dedicated to improving the health and well being of Maine people by funding cancer research, education and patient support programs. 100% of the funds raised remain here in Maine.
____________________
Home for our Troops provide assistance to the most severely injured service members who have been injured in combat operations since September 11, 2001.
____________________
The Mission of Safe Voices is to support and empower those affected by domestic violence and engage the community in creating social change in Androscoggin, Franklin, and Oxford Counties.
____________________
For 100 years, Boys & Girls Clubs of Southern Maine has provided hope and opportunity to tens of thousands of young people. Our programs and services promote and enhance the development of boys and girls by instilling a sense of competence, usefulness, belonging and influence.
____________________
The vision of the Wounded Warrior Project is to foster the most successful, well-adjusted generation of wounded service members in our nation's history.
____________________
The Greater Androscoggin Human Society is committed to using their resources to provide the best possible care for stray, abandoned and abused animals.
____________________
Pathways offers a number of comprehensive programs that include hospice, home health and private duty care. As needs change, Pathways is available to provide caring support and education to our patients and their families.
____________________
Relay For Life is a life-changing event that helps communities across the globe celebrate the lives of people who have battled cancer, remember loved ones lost, and fight back against the disease.
____________________
The Rotary Club of Lewiston-Auburn, ME is an organization of business and professional leaders united worldwide who provide humanitarian service, encourage high ethical standards in all vocations, and help build goodwill and peace in the world.